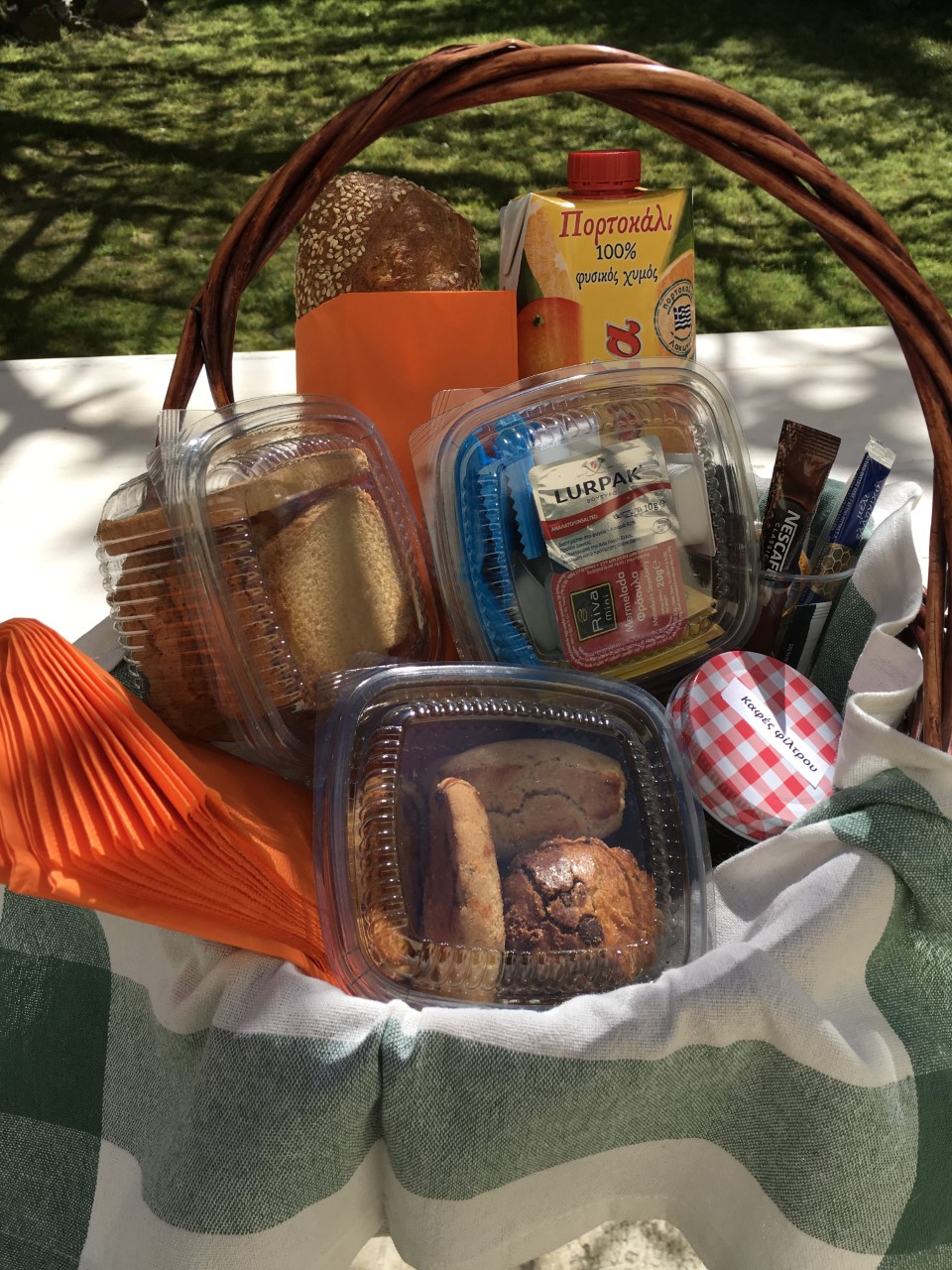 If you are staying in one of the 8 apartments with fully equipped kitchen, we are providing you in a basket the necessary ingredients to prepare your breakfast, so you could enjoy it daily at the comfort of your apartment!
From 9am until 11am, you can contact us whenever you would like us to bring the breakfast basket.
Otherwise, If you are staying in a room without a kitchen, stop by the Reception & Bar area to enjoy your daily breakfast basket!
The Breakfast basket is prepared daily with our personal care and contains the following products: marmelades, honey, nutella, butter, fresh bread from local bakery, biscuits, orange juice , mineral water, instant coffee bags and tea bags.